There is nothing better than a homegrown tomato. Growing bushels of tomatoes is easy, as long as you know what you are doing. Luckily, I have plenty of tomato planting tips which will lead you to producing a bumper crop.
The first secret to a successful tomato crop is selecting the right tomato for your backyard. Here are 5 questions to ask yourself before purchasing a tomato plant.
After you purchase your plants, use these tomato growing tips to ensure a bountiful harvest!
Tomato Planting Tips- What to Ask Yourself Before Purchasing a Tomato Plant
1. Do I Want Determinate or Indeterminate Tomatoes?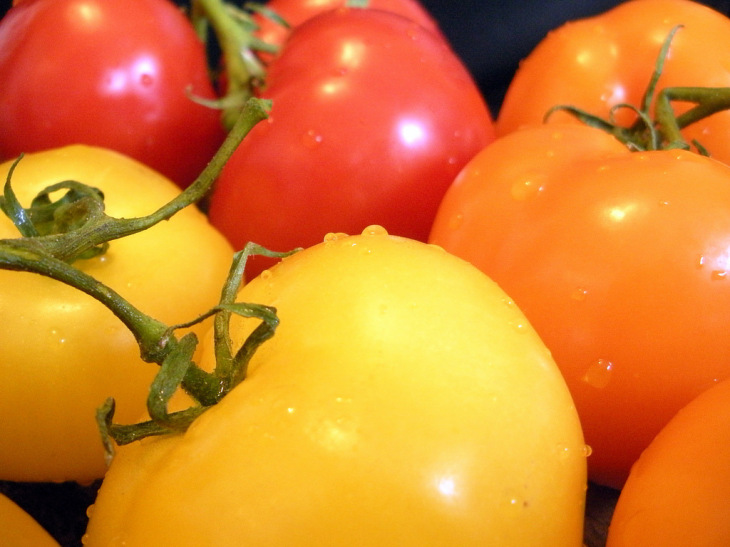 There are two different types of tomatoes. Determinate tomato plants produce all of their fruit at the same point in the season while indeterminate tomatoes continue producing through the season.
As far as I'm concerned, there are only two reasons for buying determinate tomatoes:
You want to do all your canning and sauce-making at one time.
You are plotting to have a massive tomato fight with all of your neighbors.
As tempting as the tomato fight may be, I still purchase indeterminate tomatoes because I would much rather extend my tomato production through the season. The plant or seed label usually lists whether the variety is determinate or indeterminate. If you can't find the info on the label, a quick Google search works.
2. Is this Tomato Right for My Climate?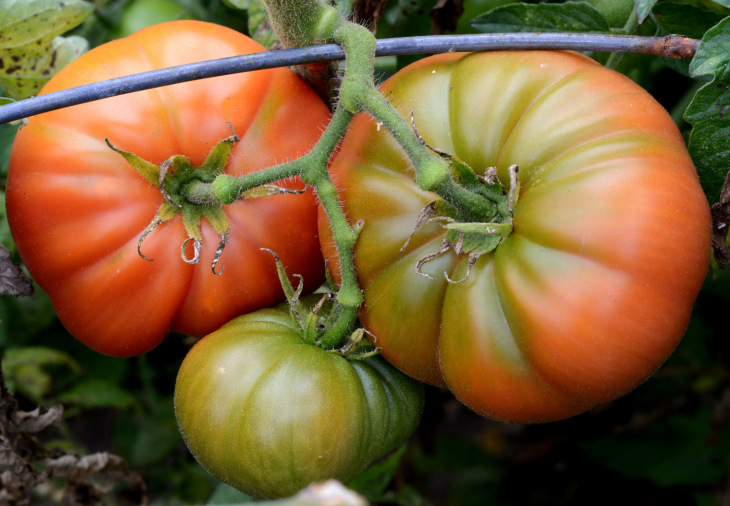 There are dozens of varieties of tomatoes out there. Some are cultivated to respond to short growing seasons and cooler temps, while others were developed with humidity and oppressive heat in mind.
One of my most important tomato planting tips is to pick a plant that is suitable for your climate. If you are purchasing seeds from an online source (I like Baker Creek Heirloom Seeds), read the description to determine where the tomatoes were developed.
Check out reviews and pay attention to the location of the reviewer. What may do well in the Pacific Northwest could be a total disaster in the Deep South.
One surefire way to pick tomatoes that are appropriate for your climate is to purchase seedlings from a local nursery. Any nursery worth its salt purchases varieties that are designed to thrive in your climate.
Big box stores such as Walmart tend to sell the same few varieties around the country and their staff also tends to be less knowledgeable. Spending a bit more on the right seedling from a respected local source will pay off in a more fruitful tomato crop.
3. How Long Will the Plant Take to Mature?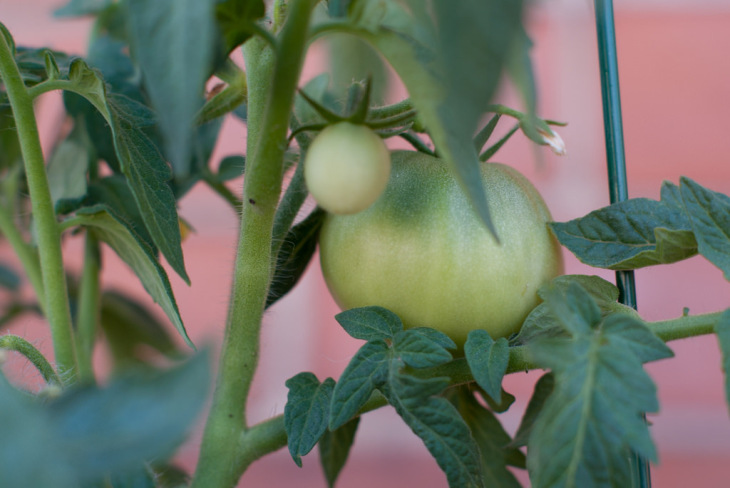 When I select tomatoes for my backyard plot, I always pay attention to their maturation rates. Maturation rates are listed on the seed packet or seedling label.
I like to have a couple early season varieties, which bear fruit in as little as 50 days, as well as some that come to maturity at 80 or 90 days. This ensures a longer production season for my garden.
4. Does the Seedling look Healthy?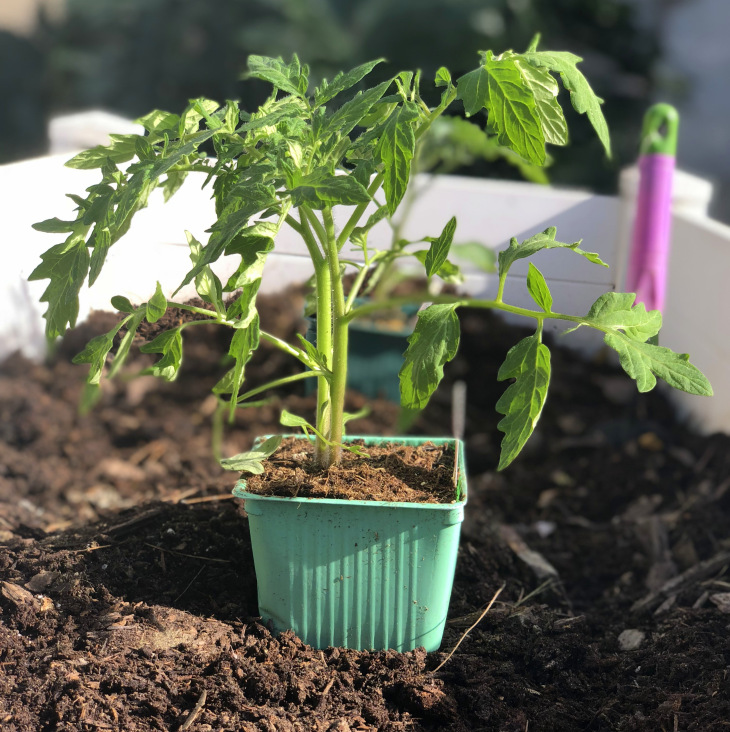 Of all my tomato planting tips, this one feels like a no-brainer, but it bears mentioning. If you are going to grow tomatoes from seedlings, pick out the healthiest of the bunch.
Take time to look at the seedling and pick the one that looks like it has more vigor and vitality than the rest. If the plant looks wilted, move on. If seedlings are stressed, they will take much longer to produce fruit.
Pro tip: Don't waste your money purchasing a tomato plant that is bigger than a small seedling, especially if you live in a climate with a long growing season (like California).
Your small seedling will grow rapidly as soon as the days are long and warm. The larger plants available for purchase at garden centers and nurseries are nothing more than scams to grab your $$$.
5. What is your Tomato End Game?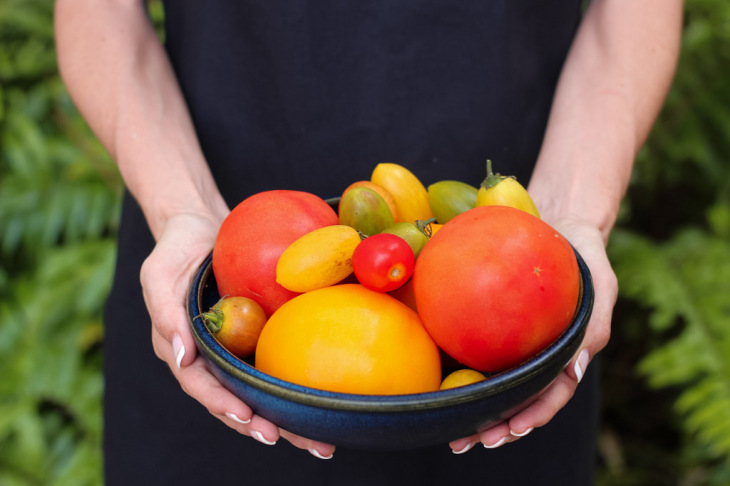 Ultimately, the type of tomato you should select largely depends on what you want to do with your tomato.
Some varieties, such as beefsteak, are great for slicing and placing on sandwiches. Others, like San Marzano, are paste tomatoes which are better for sauces and canning.
Pear and cherry tomatoes are great for salads or snacking right from the vine. Heirloom tomatoes in various shapes and sizes add color and sophistication to your dishes.
A quick internet search will give should produce a wealth of information about prospective tomato varieties. I love to plant a variety of tomato plants that result in a rainbow of colors, sizes, and uses. Happy planting!